Dear Fellow Dow Alumni,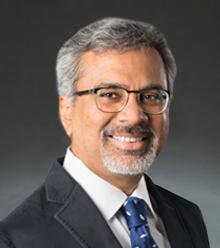 Our time at Dow was in many ways seminal in shaping the privileges we would go on to enjoy in our lives. To honor our alma mater's enduring contribution to our lives, we established EnDow - the Dow Endowment Fund. EnDow aims to provide us with the ability to repay our debts to our Dow and its affiliate, Civil Hospital, in a sustained and meaningful manner. EnDow is meant to be a lasting tribute to our wonderful alma mater, one that will outlast us and will in posterity continue to make our beloved Dow the best it can be.
The one quality that we as Dow alums have in common is the affection we all have for our parent institution. Which is why we always participate enthusiastically in worthwhile projects that contribute towards the growth and betterment of Dow and Civil Hospital. It was in this spirit that EnDow was established in 2004 at the first Dow Retreat organized by DOGANA, EnDow's parent organization.
To broaden resources in order to make a difference in the lives of people who cannot afford private healthcare in Karachi, EnDow strives to become a powerful channel for ensuring that quality education is delivered to students who will meaningfully serve the beleaguered city's underprivileged population. Civil Hospital continues to support an ever increasing patient load as Karachi is coping with unbridled population growth and poverty. A continuum of funds from Dow alumni will go a long way in addressing the salient issues of running Civil Hospital which is in dire need of rehabilitation.
The Board and I are pleased with the progress we have made so far. But we have much more work to do. We have over $355,000 in our investment fund. The dividends from these investments are actively being used for such very worthwhile ventures as providing Dow students and faculty with free access to UpToDate, an expensive electronic clinical resource tool for medical students and physicians that provides information on all medical specialities.
EnDow has also actively been involved in facilitating various class projects that over the years have raised well over $2.4 million for Dow's uplift. These projects are a source of pride for all Dow alumni.
But there's a lot to be done still.
Imagine this. Once we get the EnDow Fund's investments up to $10 million, we can spend as much as $500,000 every single year from the dividends -- for ever -- to support uplift efforts at Dow!
To make EnDow a resounding success will require the help and support of every single Dowite. We were the first alumni body of any educational institution in Pakistan to establish an endowment fund. So let us continue then, in the tradition of Dow, to lead from the front and commit to increasing the size of our investment fund. With thousands of highly successful and accomplished Dow alumni all over the world we should certainly be able to achieve this target. Please step up, and encourage your friends to do the same.
Details on how to make a donation can be found at http://www.DowEndow.com.
With your tax-deductible gift, you immediately become an active participant in improving the welfare of your alma mater and the people it serves. You can be confident that your donation will allow EnDow to build a legacy we can proudly pass on to those that will come after us - one that will continue to bear fruit long after we are gone.
Thank you,
Syed Nadeem Ahsan, MD
President, Endow Board of Trustees